Coast Ladies 7 Speed 26" by American Flyer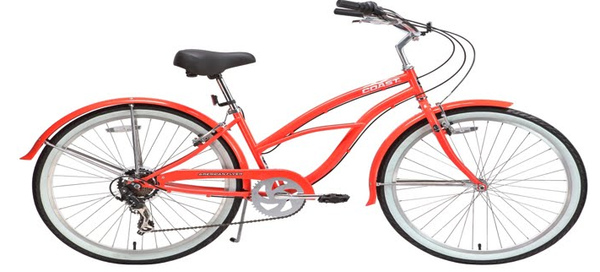 Coast Ladies 7 Speed 26" by American Flyer
Highlighted Features:
*19" Steel Frame with 26" Aluminum Wheels.
*7 Speed Bike for easy pedaling and smooth braking.
*Dual Spring Oversized Seat for Added Comfort.
*2.125" Wide White-Wall Tires provides a cushioned, relaxed ride for easy rolling.
*28.5" Wide Cruiser Bike Handlebars with Hi-Density Foam Grips.
*Bicycle Weighs 38lbs. Fully Assembled.
*The Seat and Handlebar Height and Tilt can be adjusted to properly fit the rider.